1. Asetu päinmakuulle renkaiden ja kyynärvarsien varaan (kyynärpäät ovat noin hartioiden kohdalla).
2. Vedä napaa kohti selkärankaa (älä siis anna alaselän mennä notkolle), purista pakarat tiukoiksi ja ota hyvä lapapito (eli jopa vähän pyöristät yläselkää ja irrotat lapoja toisistaan).
3. Pidä hallittu asento ja nouse kyynärpäänojaan.
4. Toista annettu määrä.
*Hengitä rauhallisesti sisään ja ulos
*Pyri katsomaan esim. peilin kautta, että vartalosi on täysin suora sivulta katsottuna. Mikään kehon osa ei siis kohoa merkittävästi ylemmäs tai tipu alemmas kuin jokin muu osa. Myöskään päätä ei saa roikottaa tai nostaa väkisin ylös. Pää on siis myös vartalon jatkeena katse lattiassa.
*Mikäli et jaksa pysyä asennossa, laske polvet maahan ja pidä itsesi siinä.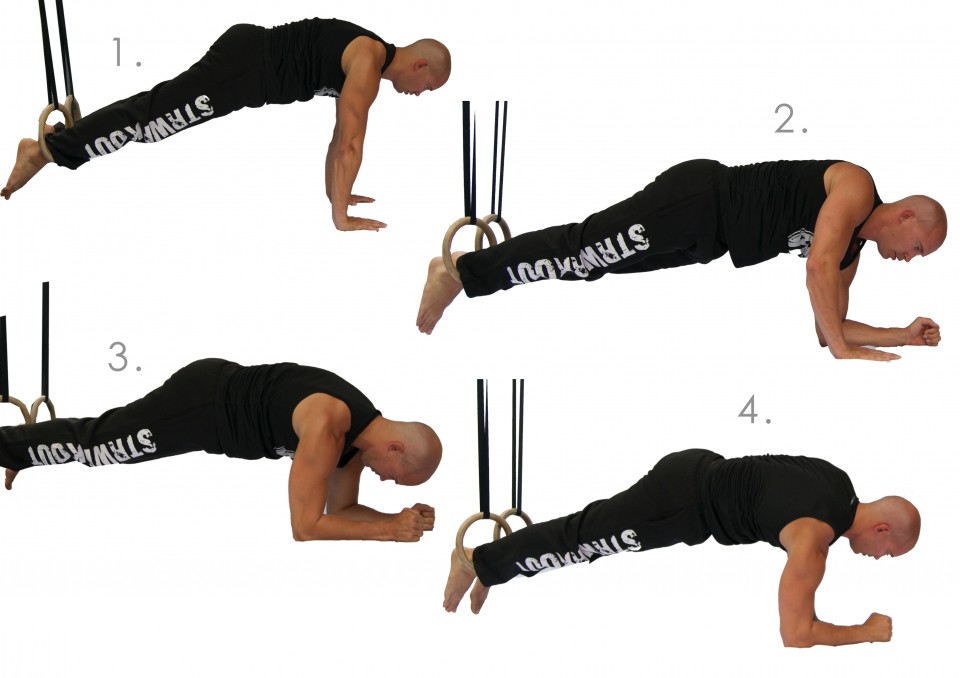 SYKE for trainers
SYKE helps coaches produce effective, high-quality and diverse coaching content, whether it is individual training programs or multidimensional online coaching.
SYKE for consumers
There's no training program or coach that is perfect for everyone. In the constantly changing trends and fads, we want to help you find the way that suits YOU best.