Koukistukset vuorotahtiin renkailla
1. Asetu selinmakuulle ja aseta jalat renkaisiin. Nosta lantiota hieman ylöspäin. Voit nostaa myös lavat irti lattiasta.
2. Lähde nyt koukistamaan jalkaa kohti rintaasi.
3. Palauta jalka suoraksi hallitusti.
*Hengitä ulos koukistuksen aikana.
*Voit ottaa jostain kiinni käsillä, jotta pysyt paremmin aloillasi.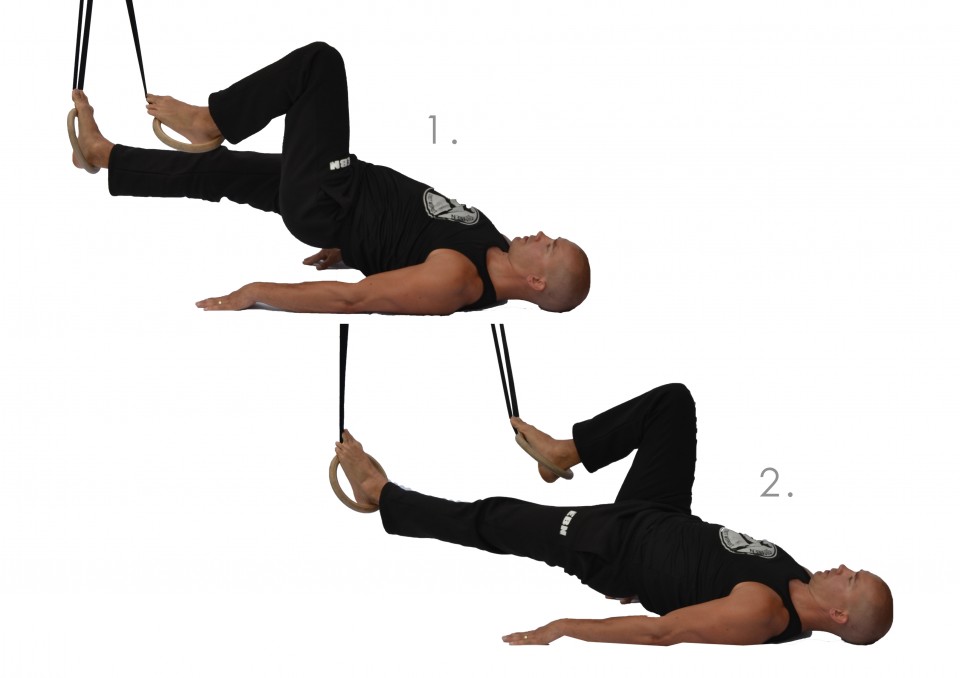 SYKE for trainers
SYKE helps coaches produce effective, high-quality and diverse coaching content, whether it is individual training programs or multidimensional online coaching.
SYKE for consumers
There's no training program or coach that is perfect for everyone. In the constantly changing trends and fads, we want to help you find the way that suits YOU best.