Jalkojen vienti sivulta sivulle
1. Aseta jalat renkaisiin ja ota tukeva punnerrusasento.
2. Lähde viemään jalkoja yhdessä sivulta sivulle kääntämällä lantiota keskivartalon lihaksia hyödyntäen.
*Huomioi keskivartalon tukeva asento koko liikkeen ajan.
*Pidä liike tarvittavan pienenä, jotta asennonhallinta säilyy.
*Hengitä rauhallisesti koko liikkeen ajan.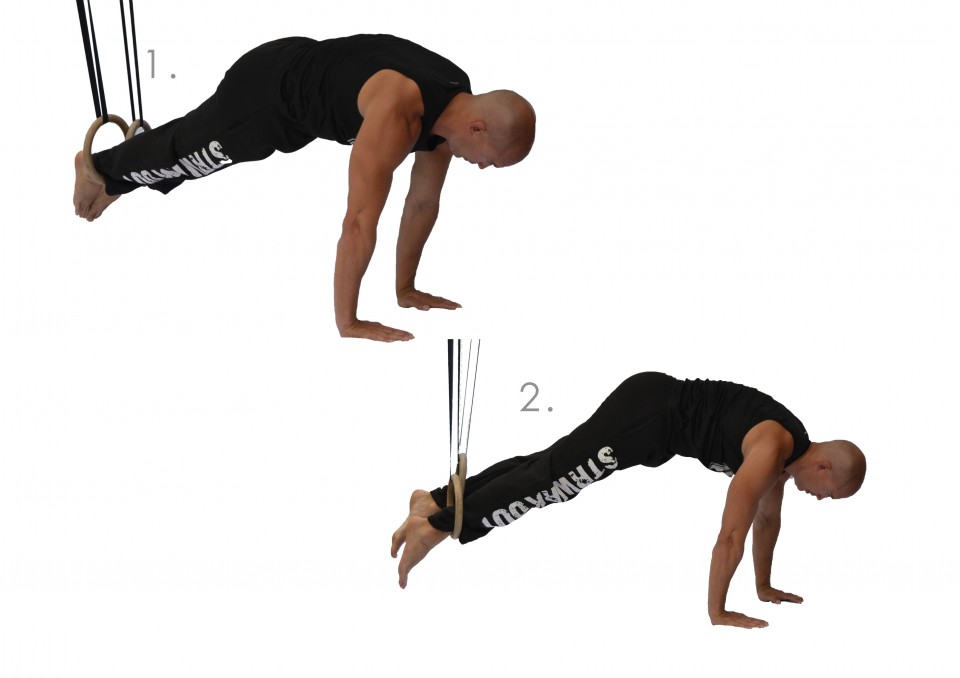 SYKE for trainers
SYKE helps coaches produce effective, high-quality and diverse coaching content, whether it is individual training programs or multidimensional online coaching.
SYKE for consumers
There's no training program or coach that is perfect for everyone. In the constantly changing trends and fads, we want to help you find the way that suits YOU best.