1. Asetu punnerrus-asentoon.
2. Suorita punnerrus, josta jäädään ns. lankkuasentoon kämmenien varaan.
3. Ala-asennosta ponnistetaan jalat takaisin käsien väliin ja jatketaan liikettä terävällä hypyllä kohti kattoa, jolloin myös kädet kurkottavat kattoon.
*Hengitä ulos ylös ponnistaessa
Liikkeeseen voi tuoda lisävastusta viemällä rinnan ja lantion lattiaan asti tai tekemällä punnerruksen. Tämä on kuitenkin huomattavasti raskaampaa, joten voit aloittaa esim. punnerrustyylillä liikkeen ja jatkaa määritelty sarja loppuun asti pitämällä kädet lähes suorina ala-asennossa.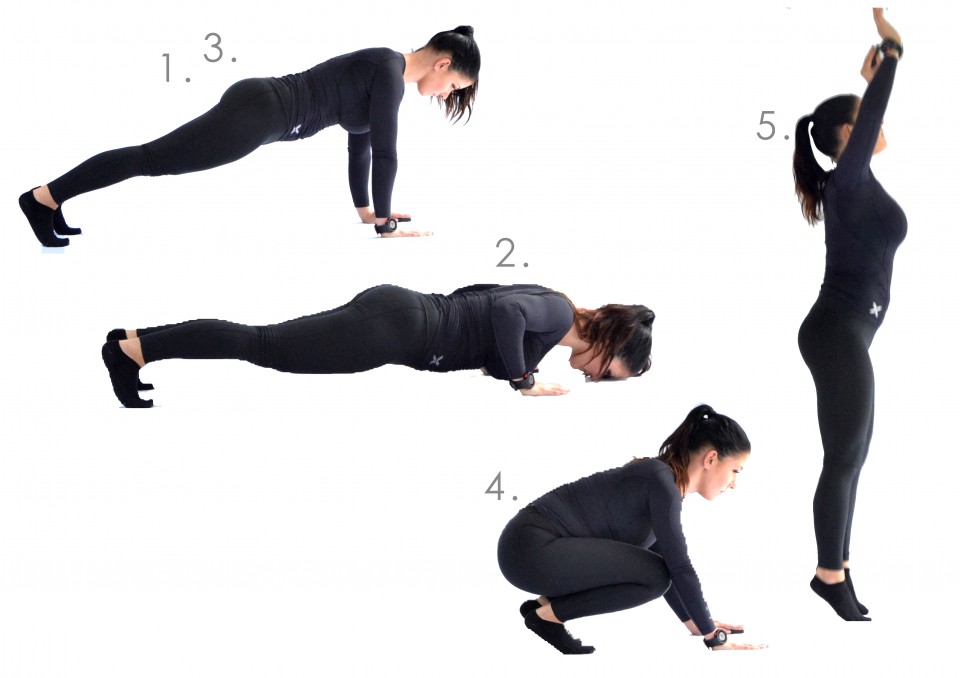 SYKE for trainers
SYKE helps coaches produce effective, high-quality and diverse coaching content, whether it is individual training programs or multidimensional online coaching.
SYKE for consumers
There's no training program or coach that is perfect for everyone. In the constantly changing trends and fads, we want to help you find the way that suits YOU best.